Home
Responsible Serving® of Alcohol
Texas Responsible Serving® of Alcohol Information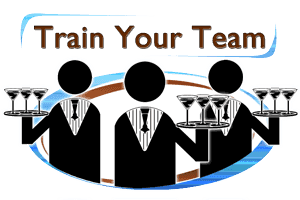 Click for Team Discounts
Click to get information about discounts if you need to train multiple team members. You will be redirected to Rserving.com
Texas Responsible Serving® of Alcohol Course Approval

The Rserving
®
Texas Responsible Serving
®
of Alcohol Course has been approved by the Texas Alcoholic Beverage Commission and fulfills the certification requirement for alcohol servers and bartenders for Texas Responsible Serving
®
/ seller certification. Upon successful completion of this Texas approved online alcohol server / seller training course, certified students can print their official TABC wallet card and their certification information is uploaded to the state database. Texas Alcoholic Beverage Commission (TABC) Approved Certification #530-599
Receive your official TABC plastic wallet card in the mail for NO EXTRA CHARGE!
Employers receive discount pricing.
You may be transferred to another website when you add the course to your cart. The training is provided by Professional Server Certification Corporation, who may ask for personally identifiable information if such information is required by state agencies. You may refuse to be transferred without incurring fees by not adding the course to your cart.

Course Number:

#530-599

Get your bartending - Responsible Serving

®

of Alcohol certification in Texas through this online course! If you are a bar owner or employer in Texas and would like to get your entire bar staff certified, sign up for the

FREE Employer Account

which allows you track the progress of your employees as they move through the course. You will also be able to print or archive their certificates once they have successfully completed the course.

General Information

This course is set up to allow you to advance your knowledge of alcohol service through easy-to-master lessons. As you move through the course, you will learn specific and detailed information about how to serve alcohol responsibly and learn the regulations for bartenders, sellers, and servers in Texas.

How long does the course take?

This course will take about 2 hours to complete. However, any additional time needed will depend on your personal study habits. You can take as much time as you need to study the course material and there are no penalties for retaking the exams.




Click the

add to cart

button below and proceed to the checkout to get signed up. You will be emailed a username/password to login and begin.




---
Responsible Serving® of Alcohol is also available through the following offer: